Happy
Monday Morning, Beautiful Friends!
I hope your weekend was fulfilling and fun.
My weekend was SUPER- SIZED FUN!
I spent fun times with family
and as always, it warms and fulfills my heart.
We went to the annual Peach Days Shindig , ate lots of good food, sent the kids screaming on rides and gave the Carnies all our money just to get that magnificent stuffed toy as seen through the eyes of a young tot.
On Sunday we went over to my Brother and Sis' for some Ravioli Lasagna..
Oh, can i just tell you... Mmmm, M, good!
Anyhooo,
At the we crack of early, Sunday morning, I made something I've been wanting to make for a long while now.
I'm sure all you lovelies have seen or made these little bites of goodness?
"Peanut Butter Energy Bites"
Don't they look Divine?
Go ahead, have one.. they are great with your morning coffee.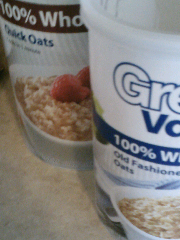 There were so many recipes out there for these little energy balls, much of them being the same, with just slight differences.
So i got the basics and tweaked it to come up with a recipe to my liking.
*Peanut Butter Energy Bites*
In a mixing bowl add:
1 cup old fashioned rolled oats
1 cup quick cooking oats
( by adding the 2 oats, it gives a perfect texture)
1/2 cup ground flax seed
1/2 cup wheat germ
1 & 1/3 cup toasted coconut
give her a good mix, then add;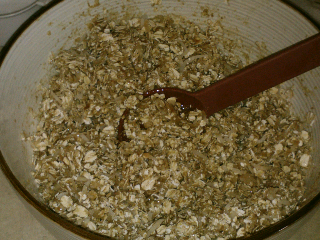 2/3 cup honey
1 cup peanut butter
2 tsp. vanilla
give her another good mix,
and wallah, you have your base for your energy bites!
This next step is the fun and creative step.
This is where you add all the yummy goodness.
you can add nuts,raisins, any kind of dried fruit, chocolate chips, etc.
after adding your favorite goodies,
roll into balls, place in an airtight container and refrigerate.
The energy bites stay good and fresh in your fridge for several weeks, IF they don't get gobbled up in the first day..lol...
I made two batches, 1 with chocolate chips, and the other batch with chopped figs and raisins.
Let me just say.. the fig and raisin won the votes in my household.
This is a healthy and most delicious on the go breakfast or snack.
I sure hope you will try them.
Thanks for visiting ,
Have a great day!